Baut East (The Bar)
At the front of the restaurant, you'll find our bar. Whether it's an easy aperitif, experimental cocktails or just a vase, nothing is too crazy for our experienced bartenders. This therefore makes BAUT Oost's bar the perfect drinks venue and ideal for an informal walking dinner.
request a quote
Route

Address
Wibautstraat 125
1091 GL Amsterdam



Parking
Parking is available at our adjacent parking lot Park Bee - The Student Hotel. (paid)

Public transport
Metro stop Wibautstraat is 30m away.
Drinks
Head-bartender Marios is one of the best bartenders in the Netherlands. All his syrups and cordials are homemade, but his Kombucha in particular is a must-taste. With 10 taps, an extensive wine list and a mouth-watering snack menu, BAUT Oost's bar is the perfect drinks venue. Check out the various drink packages.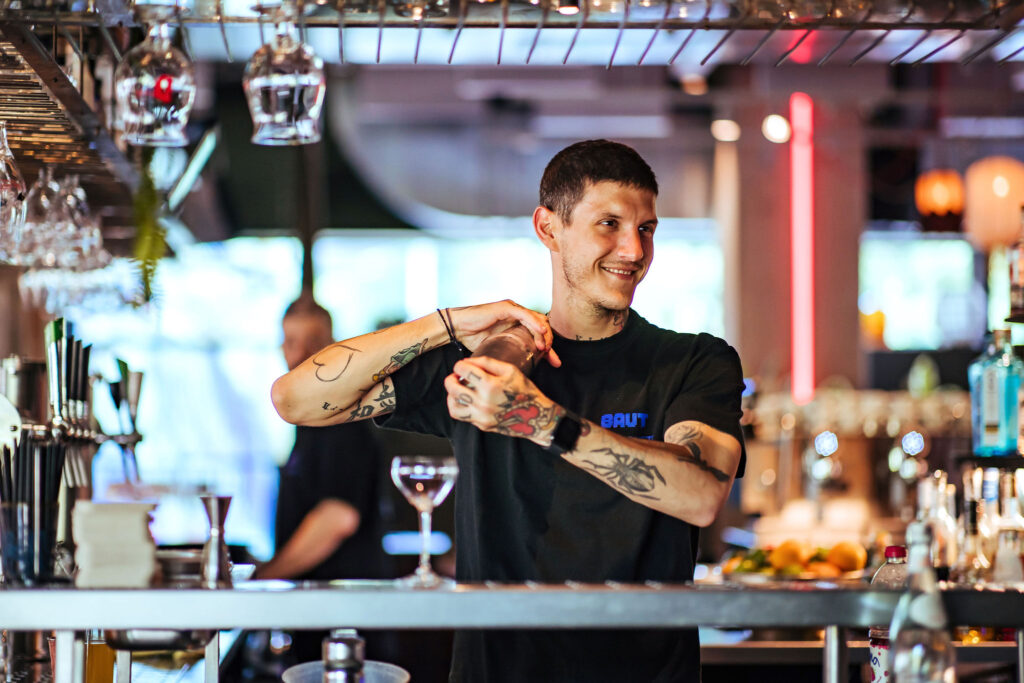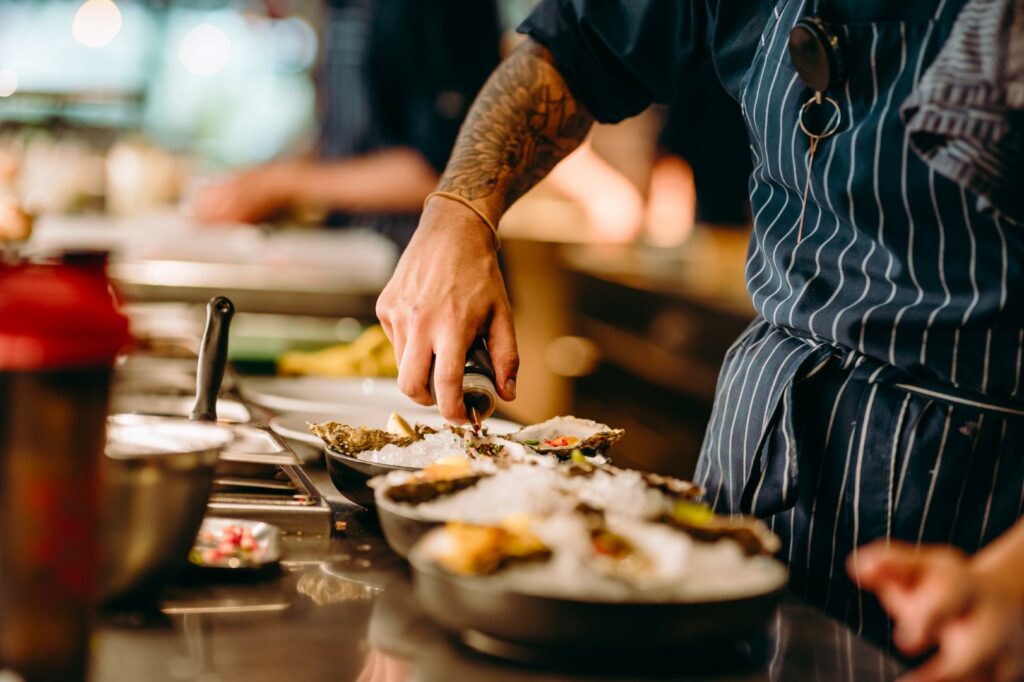 Walking dinner
The perfect setting for an informal alternative to a business dinner. Small dishes served in a drinks setup in the bar. The walking dinner menu consists of the restaurant's signature flavours and offers a wide choice of seriously tasty dishes.