Baut East (Upper Baut)
Above BAUT is BAUT Oost's banqueting hall. Here we provide private and walking dinners of the highest service level in a casual setting. Also for meetings, presentations, parties, conferences and lunch arrangements, Boven BAUT is the location you are looking for. A versatile location where quality and service will ensure you have an unforgettable event at all times.
BAUT Oost is also a unique spot in Amsterdam in terms of logistics. Located one minute's drive from exit S112 - A10 ring road with a private parking and Wibautstraat metro station 20 metres away.
request a quote
Route

Address
Wibautstraat 125
1091 GL Amsterdam



Parking
Parking is available at our adjacent parking lot Park Bee - The Student Hotel. (paid)

Public transport
Metro stop Wibautstraat is 30m away.
Private dinner
BovenBAUT, BAUT Oost's large private room, lends itself ideally to group dinners from 20 to 80 people. The room is located on the first floor of the restaurant. For groups, we serve a chef's menu from 3 courses and up, taking dietary requirements into account. We also offer wine or cocktail pairing.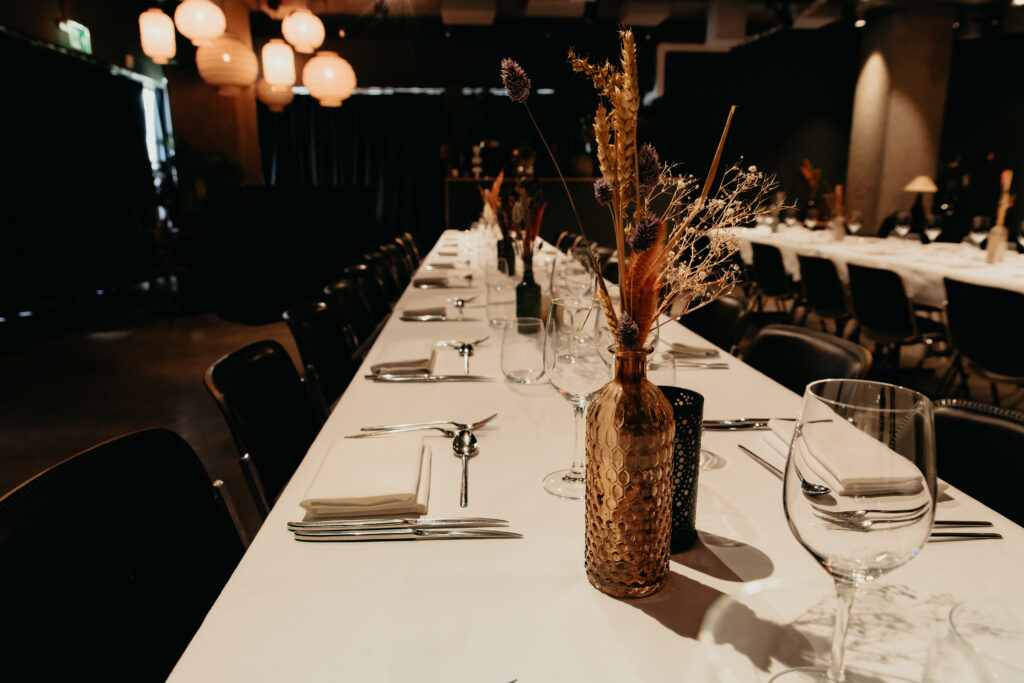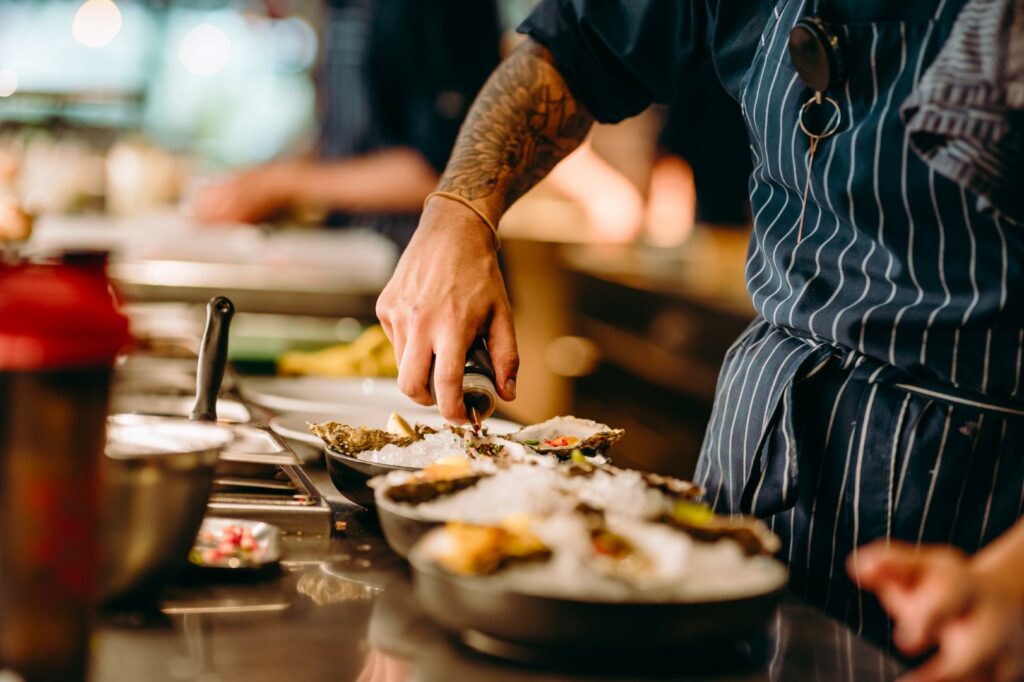 Walking dinner
Walking dinners we provide not only in the bar and Above BAUT but groups larger than 125 people can also hire the restaurant privately. The normal table setting goes aside and the restaurant is converted into walking dinner setup. The walking dinner menu consists of the restaurant's signature flavours. Small dishes served in a drinks-like atmosphere with the dynamics of an informal evening. Walking dinners can also be combined with a party or to conclude a meeting/presentation/conference. The setup of this event can also be customised with food stations.
Party
Fully soundproofed and equipped with a full bar, Boven BAUT can be booked as the perfect venue for your party or get-together. We offer various AV technology options to make your party an unforgettable evening.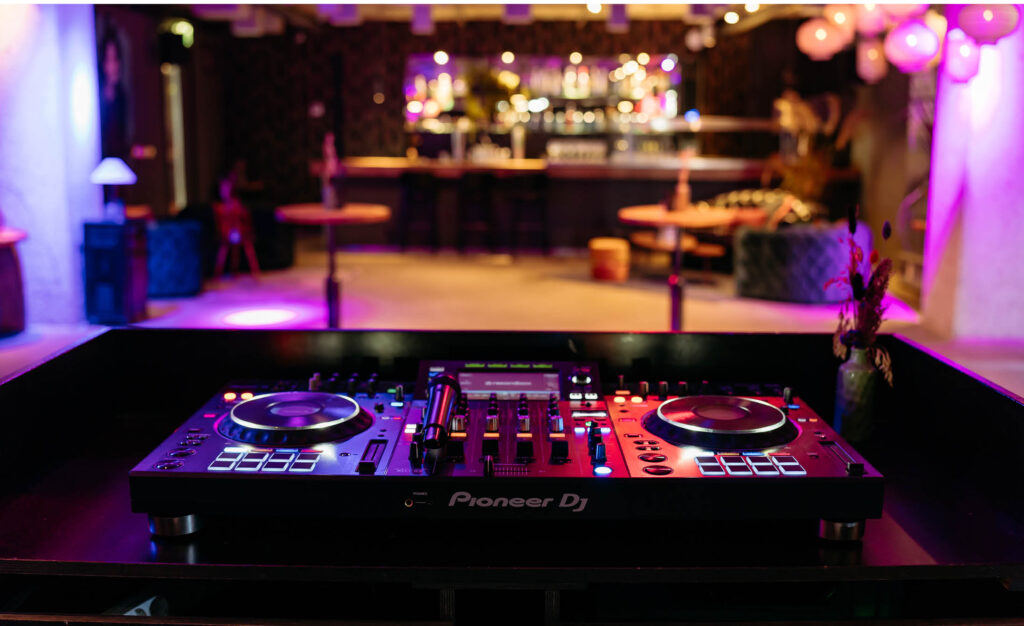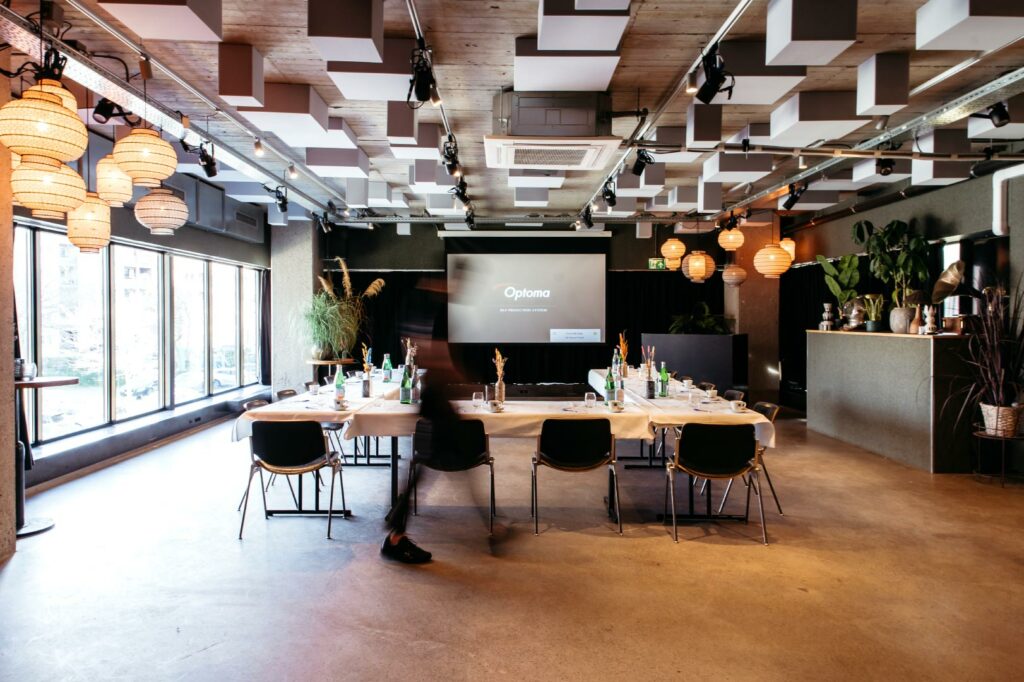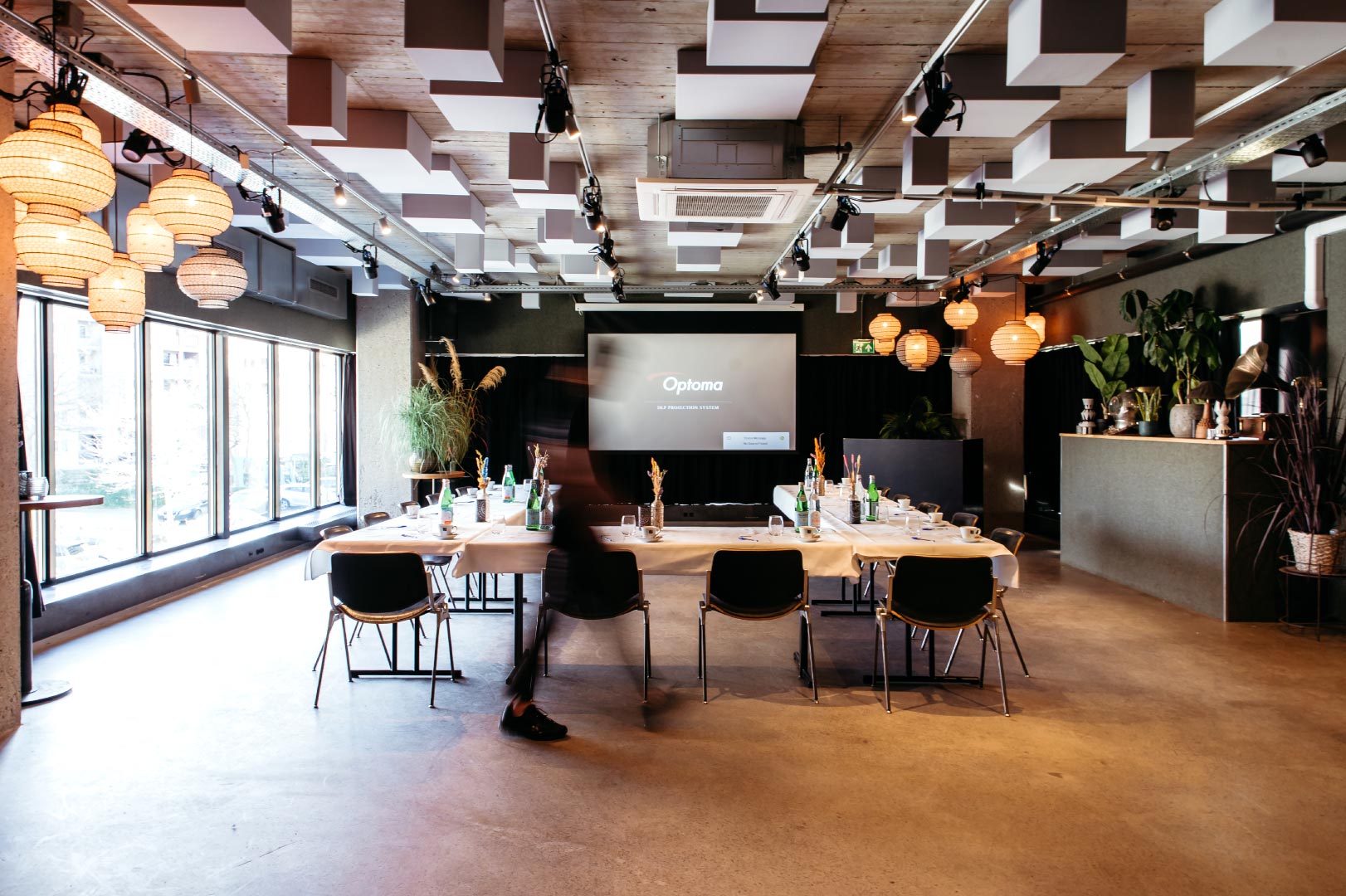 Meeting/meeting
BAUT Oost on Amsterdam's Wibautstraat offers excellent meeting facilities. The modern meeting room, located above the restaurant, is suitable for various set-ups, such as U-shape, square, boardroom or theatre set-up. Above BAUT also has its own cloakroom and toilet. Flipcharts, beamers and other technical equipment are available on request.
Presentation/workshop
Looking for a space to hold a workshop or give a presentation? Above BAUT is multifunctional and can be converted to suit your needs. We can also host various workshops ourselves. Think of a cocktail workshop or wine tasting.